Page 1 of 3 Previous |
Next
1965 FIAT 2300S VIGNALE COUPE.
Previously sold by us,we are delighted to be able to offer this very rare Fiat 2300s Vignale Coupe again.In silver with very stylish contrasting deep red interior,this is a very fine example and a rare survivor that is bodily,structuraly and mechanically in very good condition.
A recent feature in Classic & Sportscar magazine (Feb 2022) by Martin Buckley compared this very car to a Fiat Dino Coupe,Martin's winner,the Vignale Coupe!

More details and pictures shortly.
Any inspection welcome.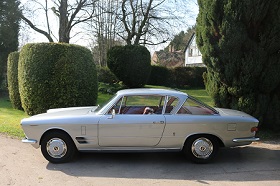 1967 LANCIA FLAVIA SPORT ZAGATO 1.8 TWIN CARB,RHD.
A rare opportunity to acquire a UK supplied,rhd Lancia Flavia Sport.In Lancia Blue with cream interior,just 55k recorded miles and 2 previous owners.
This is Carrozzeria Zagato styling at it's most eccentric and wonderful,when you approach and step into a Flavia Sport,it really does have that otherworldly feeling about it,the 1960's idea of how the future would look and feel. A great experience!

More details shortly.

Any inspection welcome.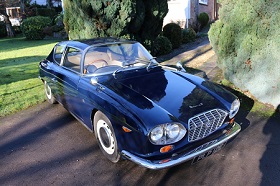 1982 LANCIA MONTECARLO SPYDER.
Available soon is this superb Lancia Montecarlo.In Rosso Corsa with grey cloth,a series two Spyder that has had just one owner since the mid 1980's.Cosmetically and structurally in excellent order and with very desirable mechanical upgrades.

More details and pictures available soon.

Any inspection welcome.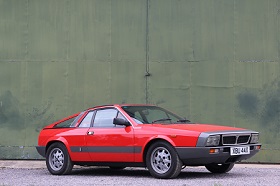 1986 LOTUS ESPRIT TURBO.
Stunning Lotus Esprit Turbo in the classic black & gold livery.Designed by Giogetto Giugario at the height of the wedge design period it really is a striking looking car and one that adorned many a bedroom wall in poster form during the 70's and 80's!

Fitted with air con,BBS alloys,Blaupunkt stereo,factory sunroof and tan leather trim,it is in excellent all round condition..Much recent restoration work with Lotus specialist,this is a very well sorted Esprit that presents & drives very nicely indeed!
(lib pic).

A selection of video clips.
https://youtu.be/QXQVJV6HbiU

https://youtu.be/PpKrLOzrPS4

https://youtu.be/0dKTeLfM7ck

https://youtu.be/Q8JDDiHMxJc
More details and pictures shortly.
Any inspection welcome.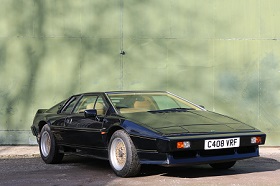 1972 MGB ROADSTER AUTO,Heritage bodyshell.
Lovely MGB Roadster,auto.Previously sold by us,fully rebuilt a number of years ago using a Heritage bodyshell,beige leather interior.
A lovely car inside & out.

More details and pictures shortly.
Any inspection welcome.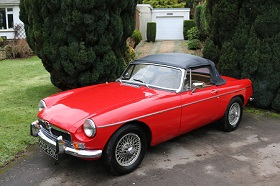 LAMBORGHINI DL30 DIESEL TRACTOR.
Arrived from Italy is a very nice,rare 1950's Lamborghini DL30 diesel tractor.Engine runs well and most importantly very correct and original.
A great early Lamborghini tractor to restore or perhaps ride around on in a shabby chic way?!
Short driving video clip.
https://youtu.be/x6AhVhwNw3M

More details to follow shortly.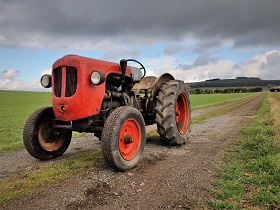 LANCIA FLAVIA VIGNALE 1800cc.
On offer very shortly will be a very nice Lancia Flavia Vignale,1800 twin carb.
In Maroon with black interior,very nice order,new hood and carpets and much work carried out.

Please call or email for further details.(lib pic)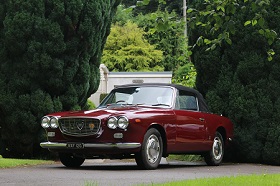 1939 LANCIA APRILIA BERLINA.
A really good,sound useable example of the fabulous Lancia Aprilia Berlina.A prewar Lusso example but fitted with the later,more powerful 1500cc engine.
Very smart in a grey metallic,with black interior.
Comes with a selection of spares,including the original 1300cc engine.

More details to follow soon.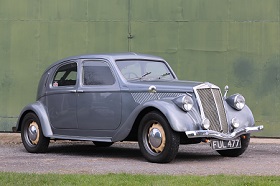 1968 LAMBORGHINI R355 DIESEL TRACTOR.
The R355 was derived from the 7R model, which was the first Lamborghini tractor to feature a fully synchronised gear box and a higher top speed, ideal for driving to the pub! A total of 300 R355 models were produced, they are 3 cylinder air cooled diesel with 55 bhp.
Smart condition,starts on the button and shows excellent oil pressure.

Short driving video clip.
https://youtu.be/6HWtz8P0dZs

More pics and details to follow soon.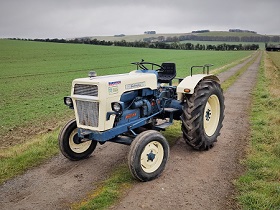 1958 TRIUMPH THUNDERBIRD 650cc.
This machine really does make a glorious sound! A 58 Thunderbird in silver & black in a nicely patina'd condition and in good running order.Much recent paperwork chronicaling a recent mechanical rebuild.
It looks great and rides very nicely.

More pictures & details very shortly.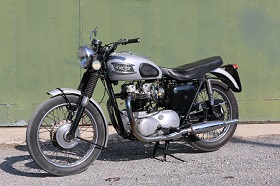 EARLY 1980'S CLAUD BUTLER MAJESTIQUE TOURING BIKE,Just one owner from new.
Charming 80's Claud Butler Mixte,ladies touring bike.In highly original condition having had just one owner from new.Recently fully refurbished including regreasing bottom bracket and headset,front hub,new tyres and bar tape and all other components stripped,cleaned and serviced as required.

A lovely touring bike now ready for new adventures and tours!

All bicycles can be posted in proper bike boxes at a cost of £38 for mainland UK.

More classic cycles available on page 3 of Our Cars.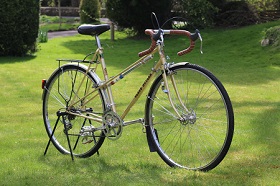 2004 MASERATI 4200 CAMBIOCORSA,Just 49k miles.
In Sebring metallic blue contrasted with charcoal grey alloys.Cream and blue,full leather interior,including fluted leather roof lining.Cambiocorsa paddle shift gearchange,sport and normal mode for gearchange and suspension.
These Maserati 4200 are now terrific value for money and surely as cheap as they'll ever be.
An affordable entry into exotic,Italian Grand Touring.

More pictures and details to follow shortly.
Any inspection welcome.